What does the phrase " dream homes " evoke for you? Do you picture a place on the beach, a tropical island maybe, a property nestled in the mountains or in the country somewhere? What is a dream home? Is it the architecture and amenities (and the price tag) that make it perfect, or the location? Maybe it's something else entirely? Take a look at these stunning properties to spark your imagination.
Where do you envision your dream home?
A château in France or a Mediterranean villa in Italy, a hacienda in Mexico, a luxury log cabin or a luxurious tropical hideout?
Nothing gets much more personal than a dream, depending on our life and goals. It is safe to say that we each have our own definition of what a dream home is and it is a reflection of who we are, an intimate concept. That said, what broadly defines the implied dreamy quality is the combination of location, perks and architecture.
Dream homes from around the world
Urban Cactus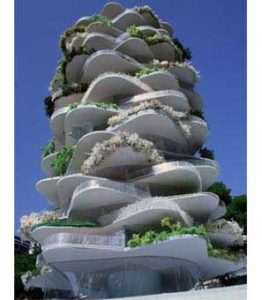 Let's start "small" with a condo, but not any condo, a green luxury condo in Rotterdam. The goal of the architect was to allow city dwellers to enjoy the outdoors, from downtown. A revolutionary concept that would have streamlined urban living via precise space management: the 'Urban Cactus', as it was called, was designed with tiers of apartments and gardens to provide its residents the advantages of local amenities while also granting access to horticulture and space not found within the city. If properly funded and located, a project like this could redesign what we call urban living.
Villa Leopolda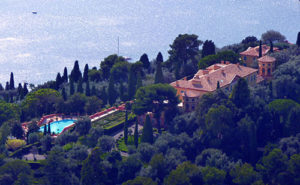 In Europe, one of the priciest dream homes in the world is Villa Leopolda in Villefranche-sur-Mer on the French Riviera. The story of this dream home is quite interesting, once you sit down after hearing the price tag of .. wait for it… $736 millions. It belonged to King Leopold II of Belgium and nothing was too beautiful for His Majesty's mistress. The estate sits on 18 acres overlooking the Mediterranean and the architecture is exquisite. The ownership has changed hands since it was built in 1929 and even became a military hospital during WWI but was restored to its grandeur.
Long Lake, Minnesota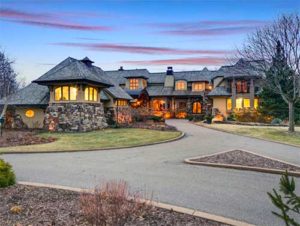 Let's come back to the U.S. and spend the fall in this sprawling dream home in the mountains also conceived for entertaining thanks to its golf course, exercise room, billiard area and swimming pool. It has, naturally, an attached one bedroom apartment and a detached guest cabin. We are in Long Lake, Minnesota, a place filled with history and natural beauty. You will feel like you are going back in time or into another dimension in this mega mansion packed with handcrafted details. The stones, the iron work, the marble, the hand painted dome ceiling are executed exquisitely. It is a huge estate but bears an incredible charm that starts outside where the private docks, the stone work around the swimming pool and the patios will never cease to amaze your eyes.
Acqua Liana, Florida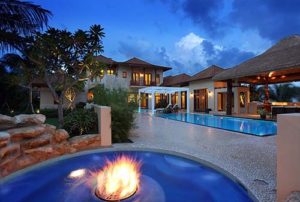 Still in the U.S. but further south, we tour Acqua Liana. This eco friendly luxury oceanfront mansion, a gem of Frank Mckinney's, is perhaps the picture perfect dream home. The theme seems to be tranquility through water and this is waterfall galore in addition to waterway, pools, aquariums, glass elevators and water garden. This is a small tropical paradise (inside and out) in Manalapan Beach, Florida, so peaceful you feel like you are on a private island.
We all wish to build our dream home; the meaning is different for everyone, and so are the "needs". If you own a boat you want a dock, if you own a plane you want a landing strip and a hangar but if you are an avid gardener this would only be wasted space where you could grow your rose garden or tropical plants instead. If you are an architect, it may be the most bizarre and spectacular design that you manage to make livable. What defines dream homes is that you dream when thinking about it and keep dreaming when living in it.
We can build your dream home.