Outdoor Living Space
Our beautiful San Diego weather means we are spending as much time outside as we are inside and our Outdoor Living Space services and ideas are yours for collaborating and coming up with custom features.
The living and dining rooms are moving out. The outdoors become a real part of the house and are treated with comfort and style in mind.
Outdoor Living Contractor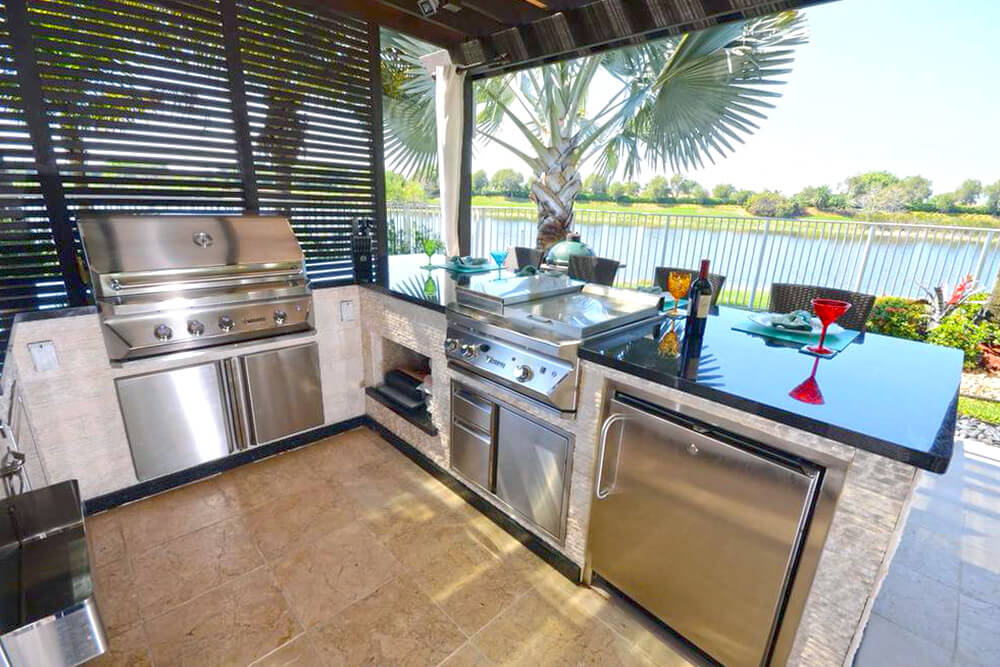 Patio Remodeling
Remodeling your outdoors is a beautiful way to add charm and value to your house, while pleasing family and friends. Collom Construction can help you transform the backyard into a great entertaining space or lounging space.
If you feel the area is not large enough to justify a remodel, think going from small to cozy instead.
The landscape features can be used to bring visual effects to the "outdoor room". Why not combine terracotta tiles to stamped cement to add texture to the patio? Or partially cover the patio to provide shade? How about a gazebo where you can leisurely read and rest?
The possibilities to beautify the outdoor living space are virtually endless: deck, sun-room, fire pit, built in grill… We can help bring out the best of your backyard so your lifestyle is as perfect outside as it is inside.