Italian fashion has always been fascinating, clothes, shoes, jewelry and architecture, but how about the Italian kitchen style ? When we think of Italian design, kitchens don't come to mind but mediterranean style does: a mix of old charm and country feel. The biggest surprise is that the essence of Italian kitchen style is totally different than what we usually envision. There are many Italian kitchen styles.
The designs in Italian kitchen style
The kitchen experience is a combination of cooking, entertaining and relaxing. Some designers keep in mind the love for traditional, country and Tuscan styles but this year's direction is ever so modern, decidedly contemporary with a refinement, a level of elegance and ambiance that words don't give them justice.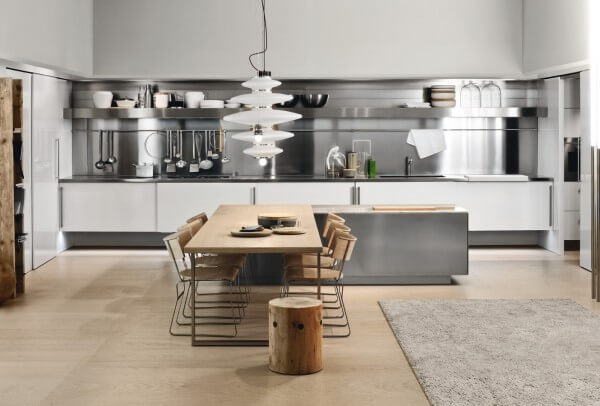 The latest trend is definitely contemporary with sleek lines and the use of stainless steel and industrial style material but the combination of these materials with stones and woods prevent too cold a look.
Italian Kitchen style: beauty and technology
Modern and modular is the state of the art in Italian kitchen style.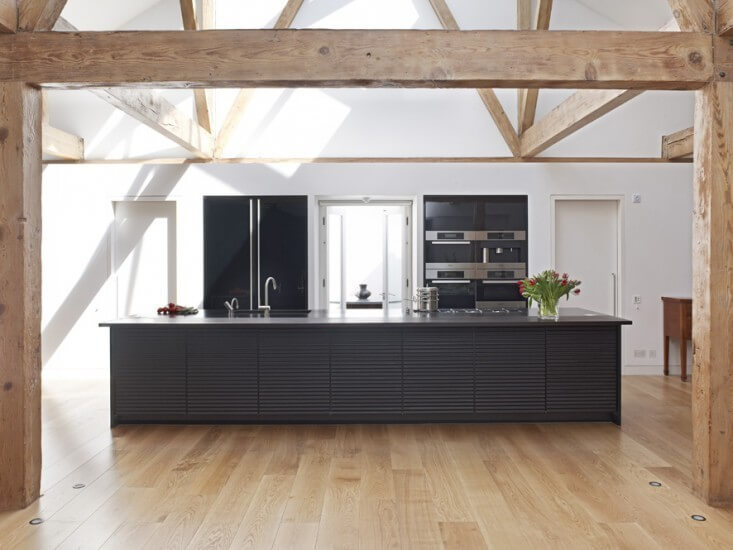 The Eurocucina Kitchen and Bath exposition in Milan of 2014 perfectly showcased the degree of innovation in kitchen designs, Italian style.
Everything is hidden away when not in use and comes to light by the simple push of a button. The drawers light up when opened, there is such a use of the space that each inch is accounted for.
https://www.youtube.com/watch?v=menN4uCPA-k
This integrated technology is very high end, and it doesn't come cheap. Technology makes enormous progress each and every year and enters all areas of our lives.
Even the kitchen becomes smarter and more connected. This is all for the greater good; our lives are busy and technology, even in the heart of the home, the kitchen, is here to make it easier.
Italian designers have always been precursors and opened doors to innovation and it's never been truer than in the Italian kitchen style. The kitchen, in the Italian family as in the American family is the pulse of home. Whether your style is traditional or on the contemporary side, you will find an Italian kitchen style to love, that reconciles style and function, incredible design and quality with enough sophistication to please the most demanding of chefs.
As a full-service construction and remodeling company in San Diego, Collom Construction Inc. possesses the resources necessary for a successful project. We deliver products of quality craftsmanship and work with you to meet your needs and respect your budget.
Give them a call today to set up an appointment for a free quote.